With the increase in population and the expansion of Anderson County, it is necessary to be strategic in planning. Anderson County's Regional Planning Commission and Board of Zoning Appeals (BZA) meets the 2nd Tuesday of each month to help the citizens with subdivisions of properties and other things pertaining to planning and development. Both boards are comprised of well-rounded intelligent members who have a desire to help the people get the highest and best use of their properties.
For more information feel free to call our office at 865-457-6244

The current building and property maintenance codes being enforced come from The ICC (International Code Council). We currently follow the 2018 edition. The primary focus of the building codes is safety. Anderson County endeavors to make sure any structure being permitted is built in a safe manner for the well-being of the citizens.
The primary focus of the property maintenance codes is safety as well. Even though the aesthetics of Anderson County are important, abandoned, dilapidated, or trashed properties can create a harborage for rodents and all kinds of other pest which can be a health hazard for the citizens. The building and the property maintenance codes provides us the means to help keep our great county safe and beautiful.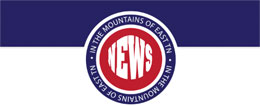 Anderson County Office of Planning & Development has a new website to help give better Information to its citizens.

The zoning regulations and districts have been made in accordance with a comprehensive plan for the purpose of promoting the public health, safety, morals, convenience, order, prosperity, and general welfare of Anderson County. Also, The Zoning Resolutions have been designed to lessen congestion in the streets, to secure safety from fires, flood, and other danger; to prevent the overcrowding of land and to avoid undue concentration of population. They have been made with reasonable consideration among other things as to the character of each district and its particular suitability for particular uses, and with a view of conserving the value of buildings and encouraging the most appropriate use of land throughout Anderson County.

Anderson County's Storm Water Department is actively engaged with the community in several ways including addressing drainage complaints, monitoring stream health, and inspecting construction sites within the County. Anderson County is required by TDEC to actively enforce storm water regulations, provide guidance to the general public, and help the community understand the importance of clean water. Housed within the Planning & Development Office, Storm Water staff are always available to the public as a resource for water-related issues within Anderson County. Please call 865-259-6906 for more information.